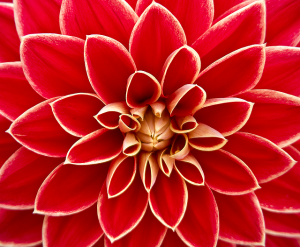 We would love for you to have a great experience at Clayton Yoga! To give you some more helpful tips to getting started, we have written the following blogpost.
As owner of Clayton Yoga, I have found many times, students have lots of questions about how our business works.  We sell Yoga Class cards mostly online and also at the studio.  Our price list for Yoga Class cards are listed here:  http://claytonyoga.com/membership/.  Our studio is friendly and small helping you to feel supported and encouraged throughout the day.
Always use gentleness and common sense in your yoga practice.  When buying a class card at our yoga studio, keep in mind that our yoga teachers are also here to help you and tell you about our very special monthly promotions. And once you have purchased a class card, all information is kept securely stored at the yoga studio on a class card system. You may prefer to purchase your yoga class card in advance by going to our shopping cart here:  http://www.secure-booker.com/bellayoga/ShopOnline/Series.aspx.
The most important proactive thing you may consider is please arrive 10-15 minutes early.  This will secure your spot in class as well as give you the necessary time to change clothes and settle in.  Also, if there are any specific yoga postures that you have a question about or generally would like some information, before yoga class, is a great time to simply ask anyone of our well experienced yoga teachers.
If you have any medical issues or previous injuries, definitely tell your yoga instructor.  They will very often have modifications or other yoga postures that would best suit your individual needs.  We prefer that you bring your own yoga mat, but just in case, we do have yoga mats at the studio for you to borrow.
In addition to running yoga classes six days of the week, we also offer yoga teacher trainings both locally and internationally, and corporate yoga onsite programs.  Many of our Clayton Yoga instructors also teach corporate yoga throughout St. Louis and if you know of a company that is interested in starting a onsite corporate yoga class, please let us know.
Also, during the month of November, we have a 4 month unlimited class card for just $150.  To purchase this wonderful deal, you may bring payment into the studio or simply go online.  This promotion is available only in November and begins the day you come to class, not the day of purchase.  Please click here to purchase online on-line at: http://www.secure-booker.com/bellayoga/ShopOnline/Series.aspx.
Other useful tips to prepare for your first yoga class is available on our website at: http://claytonyoga.com/how-to-prepare-for-your-first-yoga-class/.  Do make sure to please wear comfortable clothes which allow full movement.  And do not try to impress others with your accomplishments.  It is better to direct all of that energy to become established in your own practice.
A warm bath is helpful, following your first few classes.  Any exaggerated nervousness, headaches, or dizziness should be discussed with your instructor.
Have a wonderful yoga class!  If you would like more information about corporate onsite yoga, please contact Michelle at 314-630-1677 or info@claytonyoga.com.