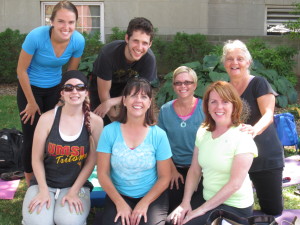 Clayton Yoga serves up 3 fabulous types of Yoga Teacher Training.  Read here to choose the right one for you.
For over 10 years, Clayton Yoga has graduated more than 400 yoga alliance instructors to share the joy of yoga. Whether you are looking to teach yoga or simply deepen your appreciation for everyday living, Clayton Yoga can empower you.  Are you interested in starting your own business or marketing much needed wellness and yoga in the world?  In this particular blogpost, we show you the different types of Clayton Yoga Teacher Trainings and help you to decide which course is best for you!
The Clayton Yoga 3 month-6 weekend Teacher Training Weekend Course is the best choice for you:
When you have only limited time in your schedule.
Learning style is easier to focus on one topic at a time.
Have a full-time job and can only attend weekends.
Live close to the studio and find commuting is not difficult.
Have the time to process and integrate the learning into everyday life.
Click on the following Clayton Yoga webpage to learn more information about this 3 Month 6 Weekend Style training course: http://claytonyoga.com/clayton-yoga-teacher-training-courses/
The Clayton Yoga 15 Day Local Intensive Teacher Training Course is the best choice for you:
Live farther away and plan on staying in St. Louis during the training.
Your schedule permits you to take an intensive 15 day compact training.
You have lots of yoga experience or a big passion to deepen your yoga experience.
Feel ready to integrate at home the tools of the course with Skype coaching calls!
Enjoy a total immersion experience with course materials.
Find more info about our intensive courses.
Clayton Yoga International 15 Day Yoga Teacher Training is the best choice for you:
Inspired by stunning and beautiful backdrops.
Prefer a one price package 15 Day Vacation with accommodation, all meals and training combined.
Looking for needed downtime and a break from your everyday routine.
Like the freedom and independence to use late afternoons and evening to reflect, integrate the course material for the day, and enjoy local fun and activities.
Traveling from around the world and interested in gaining a award winning 200 hour Yoga Alliance Teacher Training Certificate.
Gaining valuable international experience and work with all different nationalities!
Learn the details of the international courses we offer!
Here is what one of our recent Clayton Yoga International graduates has said:
"The focus and mastery of breathing in this training course and the breath as the central vehicle for uniting the physical body with the mind and spirit and the peace and tranquility that it achieves will fundamentally change my outlook on life". Rampersad Motilal, President of South Trinidad Chamber of Industry and Commerce.
To find out if one of these courses is a good fit for you, please contact at 314-630-1677 or info@claytonyoga.com.