Meet Our Yoga Teachers Bringing You the Best Yoga Classes at Clayton Yoga

Alyssa Ward
CLICK HERE TO BOOK A YOGA PRIVATE WITH ALYSSA
Alyssa Ward completed her 200-hour Vinyasa yoga certification at Clayton Yoga.
In addition to yoga, she has theatre, movement, dance and Pilates in her background. She has been enjoying every minute of her teaching and can guarantee a soothing, positive, and encouraging environment.
Students will see improvements in breathe and focus, flexibility, and strength. However, one of the main reasons to attend is to find a state of total relaxation, allowing you to escape from the demands of everyday life and pamper your bodies and souls.
I look forward to seeing many new faces and perhaps some familiar faces as well!  Namaste.

Linda Multack
CLICK HERE TO BOOK A YOGA PRIVATE WITH LINDA
Linda began practicing yoga in 1993 and immediately was drawn to the way it made her body feel: deeply relaxed and yet energized. She has been continually amazed over the years at the life-long learning opportunities and enriched quality of life that the study of yoga can bring.
Linda believes the opportunity to step out of our busy lives and get in touch with the peace can be a springboard to all kinds of growth within our lives.
She has had the opportunity to work with several great teachers and encourages her students to listen and trust in their own bodies.
Besides enjoying sharing yoga, Linda also enjoys spending time walking her dogs and going to movies.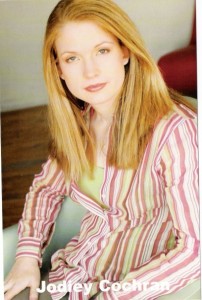 Jodiey Cochran
CLICK HERE TO BOOK A YOGA PRIVATE WITH JODIEY
Jodiey began practicing yoga in 2006 because she wanted to find a low impact way to get in shape and increase her flexibility. She left classes feeling energized yet peaceful and experiencing more clarity in her perception of her life.
She believes in accepting wherever you are and knowing that you don't have to be the super fit/perfect body type to enjoy yoga and its benefits.
Jodiey also emphasizes letting go of perfection and becoming more playful and explorative in your practice. Her classes combine a peaceful flow with various options for increasing or decreasing difficulty in poses.
When Jodiey is not teaching yoga, she is a pediatric nurse, undergraduate nursing instructor, petsitter, and enjoys cooking vegan/gluten-free meals as well as spending time with her mom and three dogs.
Gladys Smith, LPC, NCC, MAC, RYT
CLICK HERE TO BOOK A YOGA PRIVATE WITH GLADYS
Gladys is a Licensed Clinical Counselor and Masters Addictions Therapist. She is also a Registered Yoga Teacher and received her 200 Hour Yoga Alliance certification training at Clayton Yoga.
Gladys believes that wellness and balance in an individual's life can be achieved through mindfulness practices and learning to accept the true you.  Gladys loves to specialize in trauma resolution, stress less and heal feelings.
Her military experience of 22 years facilitates her working with stress less management tools and better lifestyle living through yoga. She brings over ten years of experience living internationally in China, Guam, Iceland and the Philippines.  Her classes are a combination of difficult, dynamic and supportive Vinyasa flows.
Angela Kalist
CLICK HERE TO BOOK A YOGA PRIVATE WITH ANGELA
Angela began practicing yoga in 2008 with her dad as a way to spend more time together. She later decided to complete her 200 hour Ashtanga, Vinyasa and Meditation Certification in 2012 at Clayton Yoga.
Angela loves sharing her passion for yoga with anyone looking to improve their life physically as well as mentally. She has a laid back, welcoming approach. Her classes are designed for the beginner yogi but will offer variations to challenge the most advanced yogi. She teaches an all-level gentle flow vinyasa style class accessible to students of all potential.
Shortly after her certification, Angela left the corporate world to stay at home with her two baby girls. She couldn't be happier to have the opportunity to witness every milestone and watch her babies grow. She loves trying new restaurants with her husband and spending quality time with the ones she loves.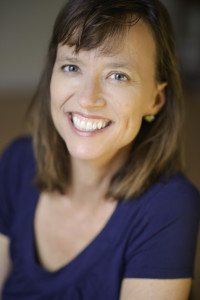 Michelle Maue
CLICK HERE TO BOOK A YOGA PRIVATE WITH MICHELLE
Michelle received her Masters in Social Work at SIUE in 2001. Brought up in South Florida, Michelle played championship tennis until the age of 19.
In 1997, Michelle signed up for her very first yoga class. Immediately what she loved the most was the empowerment tools to remain calm in stressful and challenging postures. It was then that she began to build greater levels of clarity, confidence and joy in every area of life.
In 2003, Michelle Maue founded Clayton Yoga to help stressed out people feel better.
Today Clayton Yoga boasts over 5,000 yoga classes taught to the local community, and over 2,000 corporate yoga classes throughout the greater metro St. Louis area.
Michelle also enjoys leading yoga training courses around the world and finding her inspiration from watching her students remember and embrace their sacred path too.
Her inspiration comes from living her truth, or "following the rapture of her soul", while watching her students remember and embrace their sacred path.
Yoga reminds Michelle that each day you set your heart and mind to achieving your goal, step by step, anything is possible.