Meet Our Yoga Teachers Bringing You the Best Yoga Classes at Clayton Yoga

Alyssa Ward
CLICK HERE TO BOOK A YOGA PRIVATE WITH ALYSSA
Alyssa Ward completed her 200-hour Vinyasa yoga certification at Clayton Yoga.
In addition to yoga, she has theatre, movement, dance and Pilates in her background.
She has been enjoying every minute of her teaching and can guarantee a soothing, positive, and encouraging environment.
Students will see improvements in breathe and focus, flexibility, and strength. However, one of the main reasons to attend is to find a state of total relaxation, allowing you to escape from the demands of everyday life and pamper your bodies and souls.
I look forward to seeing many new faces and perhaps some familiar faces as well!  Namaste.

 Jim Mettes
CLICK HERE TO BOOK A YOGA PRIVATE WITH JIM
Jim was originally introduced to yoga in the early 1990′s.
With full-time job and family responsibilities, Jim's relationship with yoga deepened as he got hooked and has maintained a practice ever since.
After finishing a career in industry Jim decided to take his yoga to another level and went through an intensive 200 hour Bella Yoga teacher training program and became a Yoga Alliance (RYT) registered yoga teacher
In his desire to bring yoga to the masses, Jim teaches at several local centers.
Jim's style is a combination of the many instructors he has had the privilege of studying under. With a lightness of approach and a respect for the body's wisdom Jim encourages a sense of inner well being.
Beginners and advanced students alike are given the opportunity to deepen their practice as well as increase flexibility and strength.

Linda Multack
CLICK HERE TO BOOK A YOGA PRIVATE WITH LINDA
Linda began practicing yoga in 1993 and immediately was drawn to the way it made her body feel: deeply relaxed and yet energized. She has been continually amazed over the years at the life-long learning opportunities and enriched quality of life that the study of yoga can bring.
Linda believes the opportunity to step out of our busy lives and get in touch with the peace can be a springboard to all kinds of growth within our lives.
She has had the opportunity to work with several great teachers and encourages her students to listen and trust in their own bodies.
Besides enjoying sharing yoga, Linda also enjoys spending time walking her dogs and going to movies.
Charly Felling

CLICK HERE TO BOOK A YOGA PRIVATE WITH CHARLY
With nearly thirty years of nursing experience, a master's degree and many years of teaching a myriad of subjects to a much diversified array of people I find I've never felt happier than when I'm sharing a yoga practice.
Even though I've been practicing yoga for several decades now I've spent the past couple of years traveling a lot in an effort to understand what this yoga path is for me. What I've found is that yoga is a personal practice best shared.
I have pursued teaching yoga therapeutically, meditatively, prenatally and more recently again to children. Sharing yoga with anyone anywhere, Hot, Power, Vinyasa, yoga is a joy in my life. It has helped me to clear out the rubbish physically, mentally and spiritually.
My body, mind and faith seem to grow stronger the more I open myself to the practice of yoga as well as the diverse community of practitioners I've encountered as I have traveled along this yogic path.
I have come to understand yoga as a complete and fulfilling life practice that uniquely lends itself to the individual. Yoga accepts each individual exactly where you are and will steadfastly take you as far as you are willing to go in every aspect of that which comprises the whole of anyone willing to breathe.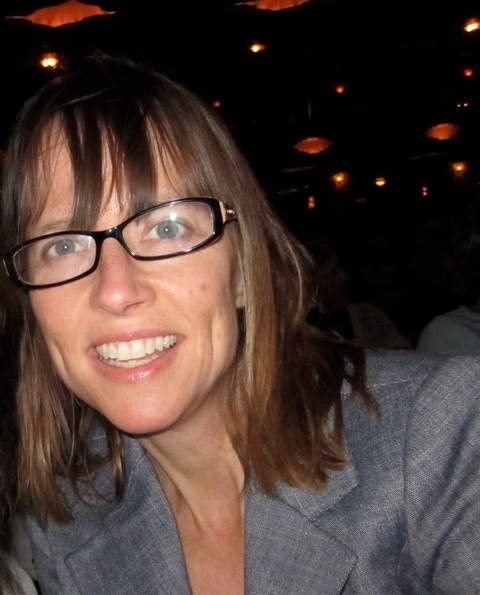 Michelle Maue
CLICK HERE TO BOOK A YOGA PRIVATE WITH MICHELLE
Michelle received her Masters in Social Work at SIUE in 2001. Brought up in South Florida, Michelle played championship tennis until the age of 19.
In 1997, Michelle signed up for her very first yoga class. Immediately what she loved the most was the empowerment tools to remain calm in stressful and challenging postures. It was then that she began to build greater levels of clarity, confidence and joy in every area of life.
In 2003, Michelle Maue founded Clayton Yoga to help stressed out people feel better.
Today Clayton Yoga boasts over 5,000 yoga classes taught to the local community, and over 2,000 corporate yoga classes throughout the greater metro St. Louis area.
Michelle also enjoys leading yoga training courses around the world and finding her inspiration from watching her students remember and embrace their sacred path too.
Her inspiration comes from living her truth, or "following the rapture of her soul", while watching her students remember and embrace their sacred path.
Yoga reminds Michelle that each day you set your heart and mind to achieving your goal, step by step, anything is possible.