Thai Yoga
FREE PARKING just two blocks North on Central Avenue in Old Towne Clayton! (see description below)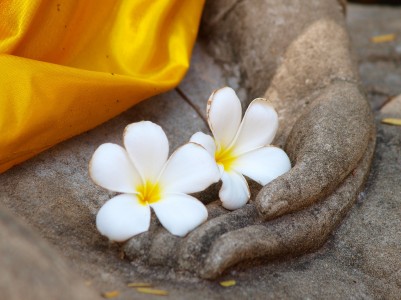 CLICK TO BOOK  YOUR THAI YOGA MASSAGE!
What is Thai Yoga Massage?
Thai Yoga Massage is one of the world's oldest massages, dating back more than 2500 years.. It combines the best of yoga and massage to provide the client with acupuncture, energy work, yoga assisted postures and rhythmic motion which opens your mind, body and soul
To prepare for Thai Yoga, please wear comfortable clothes and drink plenty of fresh water that day.  As in yoga, you will want to arrive with an empty belly and be prepared for excellent energy and meridian work.
Thai Yoga works the connective tissue, provides acupuncture and gentle assisted yoga stretches.  Bring your body and mind in harmony and experience the sheer bliss and Magic of Thai Yoga today.
Benefits:
Stress Relief
Pain Relief
Rejuvenation
Increased Flexibility
Better Breathing
Metta or Meditation Time
Pranic Healing
Non-intrusive
Increased Awareness Body/Mind
Cost $90 for 70 minutes of your time!
To book your first private, please call us at 314-630-1677 and/or click here.
What our clients are saying about Thai Yoga Massage:
[box type="download" size="medium" style="rounded" border="full" icon="none"]"Michelle gives a great mind body experience with Thai yoga. Very relaxing and yet felt totally stretched out. Don't let the small simple space fool you." Marc Goldfarb[/box]
[box type="download" size="medium" style="rounded" border="full" icon="none"]"Love the Thai Massages that I receive from Michelle!! Her expertise and sensitivity to the body make this a totally positive experience!!! I would highly recommend her to anyone!!!!" Bob Richardson[/box]
[box type="download" size="medium" style="rounded" border="full" icon="none"]"If you have not tried Thai Yoga Massage – you are in for a treat! It is by far the most transformative combo of stretching and acupressure experience and body work out there. The methodology just works. You wear loose fitting clothing while the therapist works to stretch muscles you did not even know were tight. It is both relaxing and therapeutic. It is also calming while being systematic. I have traveled the globe and tried a myriad of therapeutic treatments and am telling you this is by far the most effective, transformative, and calming while being oddly energizing work out there! And when one comes across a great Thai Massage practitioner – one can't help but think they are lucky and blessed! Michele Maue is just such a master. Enjoy – your muscles will thank you and your peers will love your rejuvenated disposition!" Lindsay Bush[/box]
[box type="download" size="medium" style="rounded" border="full" icon="none"]"As I have progressed into my 60s, private yoga lessons with Michelle at Clayton Yoga have been a significant factor in my flexibility and general wellbeing. I started these lessons several years ago when arthritis in my low back and hip sent me to the physical therapist. When the insurance-approved PT treatments ran out, I knew I needed to continue serious stretching and strengthening. I had never had success with yoga classes because I was simply unable to do many of the usual poses. Private lessons, and an occasional Thai yoga massage session, have kept me moving; and the meditative atmosphere in the Clayton Yoga studio always lifts my spirit." Greg Christoffel[/box]
Image: Copyright (c) 123RF Stock Photos
FREE PARKING
Take Central Avenue Exit 2 blks North, (past the public library) and park in Old Towne Clayton for FREE!
4 South Central Avenue, Suite #2, Clayton Missouri 63105
314-630-1677