Give the Gift of Yoga!
What could be better than getting the gift of yoga for someone you love? Gift Certificates at Clayton Yoga represent one of the studio's best ideas!
Simply click on the buy a class card link and and purchase your gift certificate. Your gift certificate will be ready for pick up at the studio within 4-6 hours.
If you would like us to send this gift certificate to you or your friend, simply give us a call and we would be happy to do that at no extra charge. Namaste!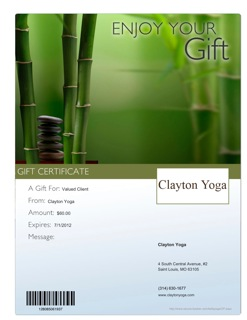 "I bought a Groupon and went to my first class today. What a wonderful surprise! I've taken a few classes at other studios/gyms (I'm new to the area). Yoga always felt like something that I should do–it would be good for me to stretch and relax. But until today I never understood why people actually LIKED yoga. It was relaxing and the environment was fun and supportive. I can't wait to go back." Allison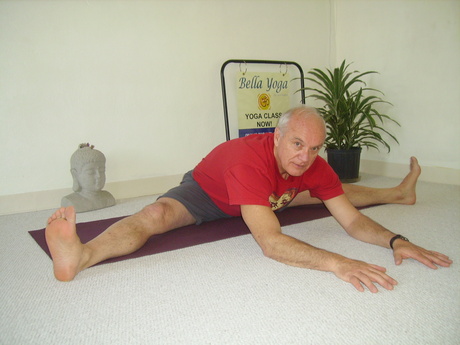 4 South Central Avenue, Suite #2, Clayton Missouri 63105
314-630-1677