About Clayton Yoga
Clayton Yoga, established in June, 2003, welcomes all levels and backgrounds to join us in playful yoga where each and every student is encouraged to go at their own pace. Clayton Yoga offers yoga classes, yoga teacher training, corporate onsite yoga, private one to one yoga and thai yoga massage. Clayton Yoga began in 2003, with one student, Michelle's daughter, then 7, and a passion to provide the community and world with win-win solutions, that really work. Contact us at claytonyogastudio@gmail.com or call 314-630-1677.
Clayton Yoga has instructed over 5,000 community classes to Clayton residents and employees as well as in the greater St. Louis metro area. Both teachers and students alike find Clayton Yoga a great place to unwind. read our testimonials here.
Every Yoga Instructor at Clayton Yoga has completed the same Clayton Yoga Teacher Training Program rated as the highest level of standards in the yoga industry.
As a 5 year all world professional tennis player, the owner, Michelle Maue, knew from her own experience that she could not keep playing tennis. Competition or winning for only gain was in of itself an empty experience.
Giving up her favorite sport, Tennis, taught Michelle that, following one's heart is also most important. Both Tennis and Yoga continue to teach Michelle that the real game is not won or lost on the tennis court but in the inner battlefield of one's own mind. Our true nature according to yoga is wholeness. Our mission is to take away what does not belong! When we quiet our busy mind, we can access this underlying radiant disposition.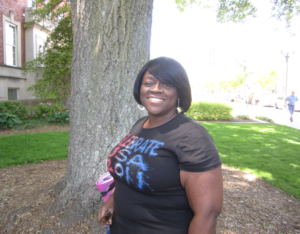 "I work during business hours and I also have a part time job that I work evenings.  Now add on the day to day things like, grocery shopping, paying bills, maintaining my household…these things make finding time to exercise a bit of a challenge.  I don't have that concern here."
Natalie Warren, St. Louis County Employee, St. Louis, MO
Clayton Yoga is here to ignite your spirit, find greater life balance, ease and abundance in your everyday life.
We give you the "know how" to practice yoga at home and access the tools to quiet the mind and champion your soul. Clayton Yoga, offers expert, small and friendly yoga classes which never exceed 8 students! Let us help you embrace the sacred path and follow your joy! Transforming the world one yoga mat at a time!
From her first class in 1997, Michelle knew this Vinyasa style of yoga could reclaim everyone's confidence, courage and joy again!
Today Clayton Yoga also boasts over 10,000 corporate yoga classes taught throughout the greater metro St. Louis area.  Vinyasa yoga is a win-win, combination of breath and movement, inviting you to happier, healthier and more soulful practice of living.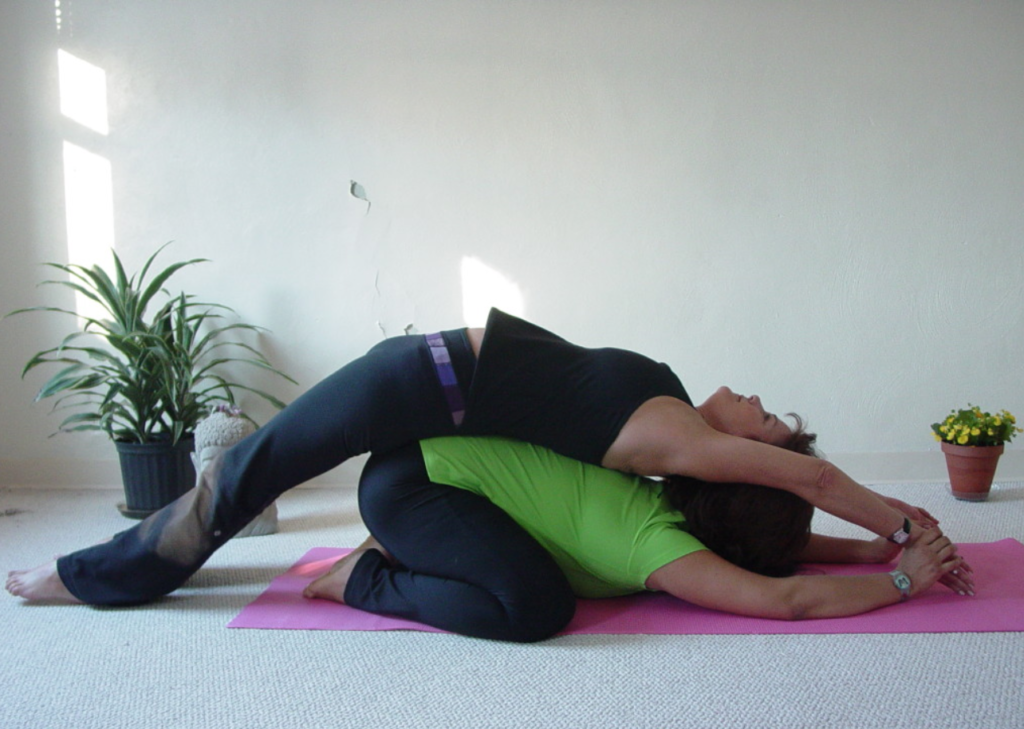 Every student whether beginner or more advanced will feel challenged, guided, with this all levels "magical" loving approach to fitness, we are confidence, everyone will achieve personal best!
When you are in spirit, or inspired "dormant forces, faculties, and talents come alive and you find yourself to be greater than you ever thought you could be" Pantajali.
There is never pre-registration for the classes.
ONSITE CORPORATE YOGA CLASSES
Please visit our new website at www.stlouiscorporateyoga.com especially created to showcase our customized Corporate Wellness Programs! You can get more information about corporate yoga classes and watch video testimonials from our satisfied company yoga students on the Corporate Yoga page of this site, too!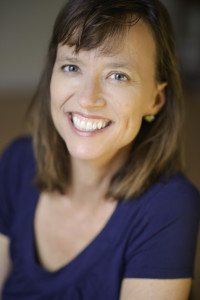 Michelle Maue
received her Masters in Social Work at SIUE in 2001. Brought up in South Florida, Michelle played championship tennis until the age of 19.
In 1997, she began practicing yoga and found that yoga was the most therapeutic form of exercise for the body, mind and spirit.
She founded Clayton Yoga in 2003, at the same location in Clayton, Missouri. Clayton Yoga also provides corporate yoga classes and Michelle has personally taught yoga to over 1,000 corporate students throughout St. Louis.
Her inspiration comes from following the rapture of her soul while watching her students remember and embrace their sacred path. Yoga reminds her each day that If you set your heart and mind to achieving your goal, step by step, anything is possible.
Yoga is a 5,000-year-old practice that reintegrates the mind, breath and body, providing each practitioner with a practice of recognizing one's true nature: wholeness. Transforming our sleeping dragons of limitation, fear, and inadequacy through the practice of loving and witnessing our whole self brings us to a place where we stay open to the present. Each Clayton Yoga asana class challenges the student to witness their inner dialogue, create equanimity and move the body into anatomically challenging and safe vinyasa sequences bringing us to our full potential and creative possibilities.