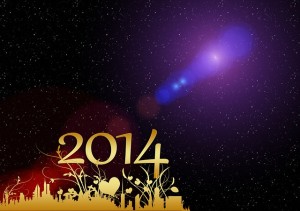 Many of our yoga students who come to Clayton Yoga Studio feel inspired to become yoga instructors themselves. They would like to help people around them to find the positive change yoga can bring to life.
Yoga has become very popular over the years. With all the benefits that yoga can offer, it is easy to understand this trend. The demand for yoga classes and qualified yoga teachers has risen considerably.
As a yoga instructor you will be able to support your students to achieve better health and fitness plus help them establish balance in their lives. So if this mighty goal excites you, a new career as a yoga teacher is definitely the right choice for you.
When looking for yoga teacher training courses, you need to pay close attention: there are lots of schools out there. Most of them offer high quality programs with Yoga Alliance certification. Being YA certified is very important to find yoga teaching opportunities after you graduate. You also want to join a program that has a consistent and proven track record of graduating well-trained teachers.
Building a successful and lucrative career will require that you have at least some basic business and marketing training to promote your new skills. Of course you can get the necessary marketing education after you graduate. But if you can find a yoga teacher program that has the marketing basics covered already in their training, go for it as this will give a huge advantage as a yoga teacher.
Did you know that Clayton Yoga offers yoga teacher training programs locally and internationally? We usually run 3-5 trainings per year. We always work with a small group of students, max 8 per teacher training course. The small group environment makes it possible that all our student get personal attention and have as much practice as possible during the training.
Our training is a 200-Hour Yoga Alliance Certified Yoga Teacher Training Program since April, 2003. We were actually the first school to get the YA certification in Missouri.
One of the major advantages of taking our training is the fabulous private access training site we created for you. This site is only open to our students and has all the learning materials in one place for easy access up to 6 months after you graduate.
We also offer a comprehensive marketing education module as part of the course. You will be able to participate in 3 live webinar training sessions with our own marketing coach, Judit Mueller-Kiss. She will cover how to differentiate yourself as a yoga teacher. You will learn how to create your own marketing plan and the most important yoga materials (e.g. yoga bio, elevator speech, etc). You will be ready to go out and find yoga teaching opportunities or set up your own yoga business right after you graduate.
Our next yoga teacher training will begin in January, 2014. This page has all the details of our January training.
The best way to understand if our training is the right one for you is to have a personal consultation with Michelle Maue, the owner of Clayton Yoga.  Please set up your complimentary consult with Michelle – just follow the simple instructions on the page.
If becoming a yoga instructor is one of your goals for 2014, you are in the right place! Let's discuss how we can help you become a thriving yoga teacher! Till November 22nd we have our early bird offer still available, so it is worth to contact us very soon!
Namaste!