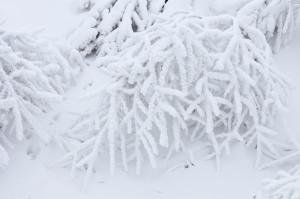 Best wishes everyone for a happy, prosperous and peaceful new year.  Every Clayton Yoga class taught at Clayton Yoga is in the style of Vinyasa Yoga.  All levels and backgrounds are invited to attend anyone of our yoga classes throughout the week.
After running a yoga studio for 11 years, we have found that students who participate in at least 10-12 yoga classes receive the greatest benefits. Let us support you in making a commitment to yourself.  We have created the Special Clayton Yoga "New Year Starter Packages" for you!
Buy a 3-month unlimited yoga class card start to a healthy body, mind and spirit for just $150. Or a 6-month unlimited yoga class package for just $300.  We have never offered a 12-month package before… but here it is now: 12-months unlimited yoga at Clayton Yoga Studio for only $500!  The "New Year Starter Packages" are good to go the first day you come into the studio, not the date of purchase. These irresistible prices we set for these new packages will dramatically increase the likelihood that you will take advantage of our invitation!
Also you may use this unlimited yoga card for anyone's yoga class anytime throughout the week.  Yes, this is a crazy offer!  If you would like to enjoy unlimited yoga time at the studio, please take action now. We sell only a limited number of these special unlimited yoga cards and when they are gone, they are gone. Please visit our secure shopping cart to purchase your yoga class card. Remember, this is the best time to commit getting healthier and happier!
This month, we have some very special announcements to make.
St. Louis Clayton Yoga currently offers 11 corporate yoga classes weekly, empowering students with great new lifestyles tips and ideas. Did you know that onsite wellness yoga programs are starting up everywhere?  That is because companies are recognizing the tremendous value in having yoga at the workplace.  A few benefits include: less doctors visits, greater job satisfaction, more energy throughout the day, and less employee turnover.  If you, or you know someone interested in having yoga at the workplace, please feel free to check out our corporate yoga website: www.stlouiscorporateyoga.com.
Are you interested in deepening your yoga practice or would you like to become a yoga instructor?  Our current Spring Yoga course registration is now open.  The new Spring Yoga Teacher Training Program is set to begin April 12th + 13th, 2014. Currently, we have 8 spaces available!  For more information, please click here:  http://claytonyoga.com/clayton-yoga-teacher-training-courses/.
Pack your bags and grab your passport because we're going to Guatemala for an Intensive 15 Day Yoga Teacher Training next year! The training is scheduled for June 28th-July 12th, 2014.   This event will be held in the beautiful and stunning location of Villa Sumaya, at Lake Atitlan, Guatemala. Begin learning the day you sign up with our very special Private Yoga Training Site and participate in our pre-event coaching calls on Skype!  And the best bonus of all – only available for students joining us for our yoga teacher training course in Guatemala:  a 5 page website ($795 value) created just for you! See more details here: http://claytonyoga.com/clayton-yoga-international-teacher-training/.
We would love the opportunity to speak with your further about one or both of these very special courses.  And are happy to schedule a free 20 minute phone consultation to see if this is the best yoga teacher training for you.   All students enrolled in this style of training will receive their 200Hr Yoga Alliance Teacher Training Certificate.  Click here for more details or a copy of our yoga application: http://claytonyoga.com/yoga-teacher-training/.
Hope to see you very soon in a fabulous yoga class at Clayton Yoga!  Namaste.