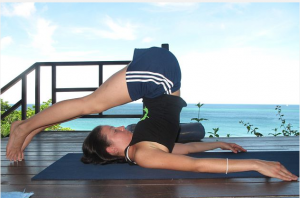 Clayton Yoga Teacher Training Courses in St. Louis 
We are sold out for the Spring Yoga Teacher Training starting April 27th + 29th, 2013!

Our all NEW Summer Intensive Yoga Teacher Training will begin July 27th-August 11, 2013. 
In her training, Michelle, the lead instructor, feels strongly that although many yoga programs emphasize anatomy as a way of perfecting the posture, the true purpose of yoga, is listening to one's own unique breath and body and honor yoga practice as a way of moving in closer to our higher nature, our true self.  In this Summer Intensive Course, we will utilize journaling as a way of healing oneself from within, and deepening one's relationship with one's own language of soul. Join us for this Summer Yoga Intensive Course as we empower you to become more confident, learn great business and marketing skills and lead a more relaxed life.
This very special yoga teacher training will include 3 coaching Calls (on Skype) to personally support you in learning the material needed to be covered by each individual student before day one of the yoga teacher training course.
Required learning before beginning the course:
Yin Yoga by Paul Grilley  (DVD)
Anatomy of Yoga by Paul Grilley  (DVD)
Ashtanga Yoga by David Swenson (Book)
There is a $200 discount for early payment in full by May 1st, 2013!
If you would like to enrich your summer with learning new skills and becoming a Yoga Alliance certified yoga teacher, please contact us at 314-630-1677.  Don't miss out!
Our Fall Yoga Teacher Training will begin September 21st-22nd, 2013.
We meet the first weekend workshop, September 21st + 22nd, 2013, bring our datebooks, and together set up the remaining 13 teacher training course dates. A reminder: our yoga training meets only on the weekends Sat. and Sun. with two weekends being a 3 day, Friday, Sat. and Sunday or Saturday, Sun. and Monday.
The total investment in this entire workshop is $2,000. There is a $200 discount for early payment in full by June 1st, 2013! You may register and hold your space with a $500 (non-refundable) deposit. There is no application fee. Additionally, we offer three types of payment plans located below.
Imagine getting Yoga Alliance certificated in 2013 and being ready to teach anywhere in the world?  Clayton Yoga teacher training program includes the best quality instruction available in the industry today.
Our training course is based on providing you with tools to expand your spirit, dissolve layers of tension, and find your authentic voice.  A training course with Clayton Yoga's Teacher Training Program will give you the courage and expertise in different modalities including breath, anatomy, adjustments, sequences, sanskrit, and meditation.   Clayton Yoga's Teacher Training Program has so far graduated over 350 students and completed over 20 trainings.

Whether your class is set in a vacation spot, a corporate building, or a fitness gym, you will learn to be a lighthouse for others and turn ho-hum yoga classes into extraordinary opportunities to create more synergy, creativity, and fun.
"Since this training started, I am more committed to yoga and I feel yoga has become more committed to me. I am calmer during 'storms', I am mindful more hours of the day, my sleep is deeper, I remember dreams. I am teaching six classes a week, my students are varied in age, experience, gender, and I get positive feedback from them" Cheri Baily, Owner, Be Well Now Yoga Studio, Alton, IL
"Thanks for sending the pic's they look great , and you have something very special, that effects people and this makes them feel a real , genuine connection to life . You are a great yoga teacher that has shown all of us how to stay true to the nature of being down – to – earth and inclusive of all on this planet earth, and not placing ourselves in a realm of "above" others , but to help unite and join all, which is" the true meaning of yoga. to unite." good for you , smile thank-you and god bless . enjoying the journey" Gerry (sofiyah)
"Michelle comes to the mat with a lot of experience and knowledge. Michelle has the ability to challenge the body and mind in yoga by never accepting a person's personal limitations as a set fact. Michelle often follows a student's "I can't do that" with a "yes, you can, try it this way" approach that is refreshing and constructive. She has the ability to build a student's self-esteem and allows them to take themselves to the next peak. Michelle has the innate ability to survey the class and make the necessary adjustments to her sequences based on the immediate needs of the students. Taking a class with Michelle will store the mind and body, and if you pay attention, literally take you to your next level" Gina Grover
"You can tell that Michelle is an experienced instructor from the second you walk into her studio. Her warm smile and comfortability in her practice makes you instantly feel at ease. The adjustments and modifications she offers for postures are just two of the many eye-opening pieces of knowledge she shared with her students of experience and those who are new to yoga. Michelle encourages to honor your body and points out several times that each day is different, all the while still pushing each student to do their best. I think Michelle has really found her niche in the yoga world and I look forward to see her big plans and ideas unfold before us. Thank you Michelle for your loving, warm and accepting nature" Val Weaver
Growing up playing tennis competitions, I learned how to perservere and work hard in order to succeed.  At one time, I was even top ranked in Ireland and Florida.  Tennis being highly competitive was not my passion.  At the age of 26, I took my first Yoga class and absolutely loved the instructor's passionate energy.  I went on to find that a regular practice of Yoga has empowered me in to take baby steps into every difficult area of my life and find new levels of success and joy.
For 14 years, I have taught Vinyasa yoga, and I find that Vinyasa is the best way to  combines yoga breath with sacred movement and bring the mind and body into balance.  I will playfully set your spirit free, expand your courage and bring a lifetime of confidence in developing your unique yoga practice. Creating and sharing a healthy supportive, yet challenging environment for my students results in their empowerment to find bliss, self-expansion and inner confidence.   Each teacher training day will challenge you  to move more and find your full potential and creative possiblity.
I teach Vinyasa yoga to both corporate clients and yoga studio visitors and am pleased to say this style of yoga is one of the fastest growing styles of yoga.   Vinyasa yoga supports the student to find his or her own edge.  These teacher training courses are offered in small groups to ensure you receive excellent personal attention. I feel most confident in giving you a very flexible framework that you can use for your own yoga business.
The location of this training is in Clayton, Missouri, a beautiful upscale dining and financial district.  During your lunch break, choose from a wide array of local restaurants all walking distance from the yoga studio including Chipotle, McCalister's, Pomme, Bocci, and Coastal.  Each morning at 7am, we begin with restorative and yin yoga.  For your mid-morning break, Starbuck's or Panera Bread Co. will serve breakfast and coffee. Then we will begin the practice Ashtanga and Vinyasa addressing, specific basic, versatile, building blocks of yoga postures, discussing the key anatomical points and modification for each pose.  To further support you in your unique develop, each person will enjoy working with a yoga buddy.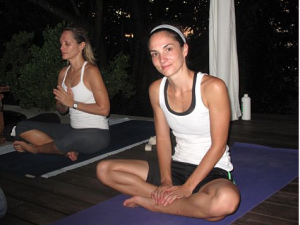 The total price for our Clayton Yoga Teacher Training is $2,000 plus  $168.50 (sales tax) or $2,168.50.
We accept money order, check, or cash.  A receipt is gladly provided upon request.
3 types of payment are acceptable.
●Receive $200 discount with full payment of $1,968.50 (including sales tax) when your application isreceived no later than by May 28th, 2013.
●A deposit of $900 at the time of registration and remaining $1,100 (plus tax) by the first day of the training.
●A financial 4 month payment plan with installments of $500 (non-refundable) deposit to hold your space, plus $500 due May 1st, $600 June 1st and $600 (plus tax) due July 1st 2013.  
Please note, there is a non-refundable $500 deposit for all three styles of payment. After July 1st, 2013, we cannot accept any more applications.

If you sign up for this course, we will also offer you the bonus package of:
● Two Yoga Music CD's for slow and faster all level yoga classes
● 6 Take home CD lectures from world reknown experts in the field of holistic medicine, breathing and the virtues of living a more healthy positive lifestyle.
●You will also receive 2 live webinar trainings around business building and marketing with my business mentor, Judit Mueller-Kiss (valued at $197).  Judit will show you how to promote your new yoga teaching skills with confidence and ease.
Please download the application form to our Yoga Teacher Training here.
At the end of the course, you will receive a certificate from Yoga Alliance and you will be registered with Yoga Alliance on their website as a registered 200 hour Yoga Instructor.  You will need to complete a separate form and submit it to Yoga Alliance along with your diploma, which you will receive on your last day of training.   There will not be a formal exam, but you are required to complete the necessary preliminary homework.  With this certification, you are able to teach yoga anywhere throughout the world, open your very own yoga studio and teach in any corporate setting.
We hope to see you with us for this fabulous lifetime experience soon.  If you have any questions or need more information, please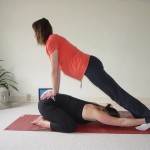 contact us.
4 South Central Avenue, Suite #2, Clayton Missouri 63105
314-630-1677