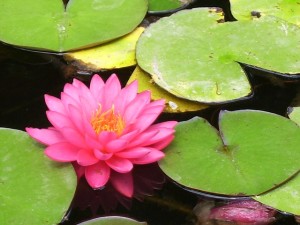 Welcome to our blogpost this week bringing you the big picture overview for Clayton Yoga happenings.  This month, we are offering for just a short time 3 month Unlimited Yoga Class cards.  Now, in our 11th year of business, we are very proud to present an all new Summer Yoga Intensive which SOLD OUT very quickly with 8 students attending and lots of excitement in the air.
And this Fall, beginning September 21st +22nd, 2013, we kick off the Fall Yoga Teacher Training which will also be based on providing each of its members with a great basis for wonderful living and fun loving yoga.
For the fourth year in a row, Clayton Yoga will also be sponsoring free, and open to the public, local Yoga Demonstrations.  This exciting opportunity to watch Clayton Yoga Teachers show off their yoga poses, will take place on the Forsyth Stage in Clayton, Missouri.  The St. Louis ART FAIR will take place from 7:00-7:30am on September 6th + 7th, 2013.  Yoga classes will be held for the public and EVERYONE is welcome.  All attendees will receive a special FREE YOGA CLASS as well as other great gift bag giveaways!
Did you know that our Yoga Teacher Trainings are not just a fantastic avenue for those wanting to teach but are also great for those interested in deepening their joy and quality of life? The best part about this creative process or journey is that it is never finished.  The more we practice moving from pure, positive power, the more we want to keep going.
When I think back to all of the great support I have received through yoga classes at Clayton Yoga, it is clear to me that like attracts like.   Attending Yoga Classes myself at Clayton Yoga has helped me shift from a negative, fearful, place to a receiving, trusting and positive state.
Have you ever met someone who made you feel that you were truly alive, in rapture and fully present with all that is here and now? Fortunately, I have had this experience and it has changed me forever.  There are two people I have met, one professionally, a yoga teacher in Michigan and the other personally, an important friend, two years ago while teaching yoga.  Both have had an instantaneously effect of positive well-being for my whole outlook and life!
Now I have even more energy as a result to share more joy, excitement, and balance with work and leisure and I owe so much to cultivating a positive attitude through the practice of yoga, meditation, healthy nutrition, loving and feeling supported from great people.
Do check our yoga schedule and stop by our studio!  Our website is kept current and is available always at www.claytonyoga.com. Soon your healthy action steps will also become habit and you too can remember that the journey is always about discovering our greatest treasures are always buried within.
For those who are interested in having corporate onsite wellness programs, we cater to all levels and backgrounds.  Please call us at 314-630-1677 or email info@claytonyoga.com.  Hope to see you very soon in a fabulous yoga class at Clayton Yoga or in one of our upcoming yoga events!  Namaste.