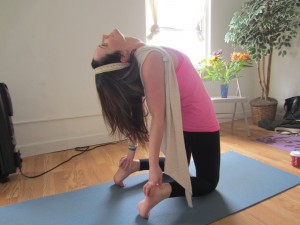 Do you feel that push and gentle pressure upon you this month to make new commitments to yourself to better enjoy life?
Let us tell you a little bit our fabulous offer to get into the best shape ever.  Did you know that forgiveness comes from letting go of our head and listening to our heart?  That practicing yoga, is like exercise and meditation combined?  And that in just as little as 60 minutes of yoga, you can drastically reduce the level of cortisol, or stress hormones in your body?
For a limited number of packages only, Clayton Yoga would like to help you feel great, improve your sleep, and help balance out the endocrine system of the body.  Right now only, we are selling a 6 Month Unlimited Yoga Card for just $300 (includes sales tax).
We understand that when you make a financial commitment, you are way more likely to invest your time and energy to keep your New Year's Resolution for great health, wealth and a better YOU!  That is why we are offering this very special package to you.
To purchase this class card on-line, simply click here: please visit our secure shopping cart to purchase your yoga class card.
We have added on a new yoga instructor to our schedule. Her name is Kristin Johnson.  Recently, Kristin graduated from the Clayton Yoga Teacher Training and she is very enthusiastic to bring you wonderful and energizing yoga classes each Monday from 5:30-6:30pm.
Would you like to try something a bit different this January? Thai Yoga could be just what you are looking for!
Thai Yoga Massage is one of the world's oldest massages, dating back more than 2500 years. It combines the best of yoga and massage to provide the client with acupuncture, energy work, yoga assisted postures and rhythmic motion which opens your mind, body and soul.
To book your appointment click here: please visit our secure shopping cart to purchase your Thai yoga massage.
Would you like to deepen your yoga practice this year? Did you know that 20% of our Yoga Teacher Training participants decide to pursue this training to get a deeper understanding of yoga and its benefits for their own health and well-being?
We are now accepting applications and have seven spaces available for the Spring Yoga Teacher Training Course beginning April 27th-28th, 2013.  If you are interested in more information about this training course, please feel free to look at this webpage:  http://claytonyoga.com/clayton-yoga-teacher-training-courses/and for more information, please email or call us at info@claytonyoga.com or 314-630-1677.
Looking for an easy way to practice yoga during the day? To bring yoga to your workplace, please visit our new website at http://stlouiscorporateyoga.com/.
Recently, we created a fabulous and all new corporate yoga website that describes the many benefits of having yoga wellness programs on-site at the workplace.  We have started two new corporate yoga classes per week and we have several new companies contacting us about this exciting opportunity.
Can't wait to meet you in class very soon!
Namaste.