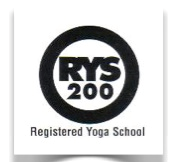 January 2013 Yoga Teacher Training Course Sold Out! Our next 200hr Yoga Alliance Training is set to begin April, 2013. 
More and more people are getting interested in better health and living.  We are understanding that the way we focus and think has a direct impact on the quality of our lives.  And that in order to lead a better life, we must quiet the mind, be a friend to our own spirit, and take the action steps required to stop smoking, leave an unhealthy partnership, or give up junk food.   Increasing the quality of our lifestyle has everything to do with our surroundings.  This Yoga Teacher Training teaches us how to surround ourself with the conditions upon which we wish to create.
By todays' modern standards, most of us understand the important of diet and getting plenty of water and rest.  We know that when we eat greasy food, or packaged junk foods, we will probably feel worse.  That if we go out every night and stay up too late, our aging process accelerates.
What we really still don't understand still is how to get disentangled from the unnecessary judgments and critical thinking that holds ourself back.
As a planet, we our evolving toward the heart.  We are learning to trust our own unique purpose, joy, and to be true to our passion and to trust that the universe will meet our needs.  We do not really need to formally meditate for long periods of time or chant endlessly to know god.
At Clayton Yoga Teacher Training, we believe it is far more important to learn how to bring tools of wellness and mindfulness into our life, than it is about following any particular brand of spirituality or new age belief.  My own grandmother who has been practicing  yoga for 45 years, calls herself a "free-thinker".  She describes her mind as a gatekeeper and that we ourself learn through life's trial and error how to attract that which is empowering for the soul and let go of those things which no longer serve spirit.  According to Thomas Moore, famous author on Care of the Soul, "every human life is made up of the light and the dark, the happy and the sad, the vital and the deadening.  How you think about this rhythm of moods makes all the difference".
The yoga application for our Clayton Yoga Teacher Training program is open and accessible to all who have at least one year of yoga practice.  Our course is applicable to all walks of life.  In our training, we emphasize the quality of our attitude versus the nature of our yoga postures.
Here is a sample Yoga Video of our Teacher Training Course in Laluna, Grenada.
Everyday powerful benefits of breathing, achieving better balance and joy. and reminding ourself that it is about stepping in the mud, and taking a giant step back at times.  While other styles of yoga focus on the anatomy of the body such as Iyengar Yoga, or the practice itself, such as Ashtanga.  What's great about Clayton Yoga, is our emphasis on the Vinyasa Yoga or style which covers all areas including Iyengar and Ashtanga and empowers each teacher to find his or her own non-dogmatic approach to the practice of yoga.
And our goal is to help each teacher reach their audience, keeping the practice of yoga as simple and direct as possible.  What shines through then, is the humanity and differences, so that people feel comfortable to get to know themselves better and learn about their passions, unique values and interests.  Before you know it, the  long 10-12 hour day has flown by!
Our next Yoga Teacher Training Course begins in April, 2013.  If you would like more information about this training course, we would be happy to provide you with a 20 minute phone consultation.   Info@claytonyoga.com or 314-630-1677.  To sign up for this training and more information, again please click: http://claytonyoga.com/clayton-yoga-teacher-training-courses/ 
"If you can dream it, you can achieve it".  Emerson