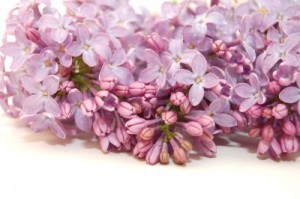 Greetings yoga community! Thank you to our very special yoga students who are discovering the wonderful and unique gifts found in every one of our yoga instructors.  Since June 2003, Clayton Yoga has been offering weekly yoga classes open to the public six days a week!  All of our yoga instructors have graduated from the same yoga teacher training program and we have taught Vinyasa to over 6,000 Clayton Yoga Students. 
Our boutique all level yoga classes empowers students from all levels and backgrounds to practice breathing and find their own inner peace.  Vinyasa style emphasizes how our postures feel rather than what they look like.  We also encourage every student to discover and practice at his or her own level.  All of our classes are geared for all backgrounds, levels and ability because the focus is on the breath, not the pose.
Did you know that the average human being loses their concentration 6-10 times per minute? Simply focusing on the breath repeatedly, we can lengthen our own choppy, anxious thinking into more smooth, coherent, and compassionate thinking.  Take a moment right now, to notice the belly expand on the inhalation for a four count, and then pause, allowing the exhale breath to also start from a softened belly. 
This month, we have some very special announcements to make. 
In the month of May, when you purchase a yoga class card, you will receive a wonderful take home yoga care kit: complete with a yoga sequence, yoga music, candles and flowers to inspire you to practice yoga more! 
Also, we have added on a new yoga class Fridays, from 12:00-1:00pm with Kristin Johnson, a fabulous yoga instructor. 
Clayton Yoga is also expanding their corporate yoga onsite wellness programs to more and more companies throughout greater St. Louis.  If you, or you know someone interested in having yoga at the workplace, please feel free to check out our corporate yoga website: www.stlouiscorporateyoga.com.
Are you interested in deepening your yoga practice or would you like to become a yoga instructor?  Our current Spring Yoga course has sold out again, but we are very excited to announce some wonderful new yoga trainings beginning this summer and in September.  We have been receiving new applicants for both courses. 
The new Summer Immersion Yoga Program is set to begin July 22nd- August 7th, 2013. Currently, we have 3 spaces available!  For more information, please click here:  http://claytonyoga.com/summer-intensive/
The Fall Yoga Teacher Training will begin September 22nd + 23rd, 2013 and we are also accepting yoga applications now as well.  For more information about our Fall Training, click here.
We would love the opportunity to speak with your further about one or both of these very special courses.  And are happy to schedule a free 20 minute phone consultation to see if this is the best yoga teacher training for you.   All students enrolled in this style of training will receive their 200Hr Yoga Alliance Teacher Training Certificate.  Click here for more details or a copy of our yoga application: http://claytonyoga.com/yoga-teacher-training/
Hope to see you very soon in a fabulous yoga class at Clayton Yoga!  Namaste.
Copyright (c) 123RF Stock Photos