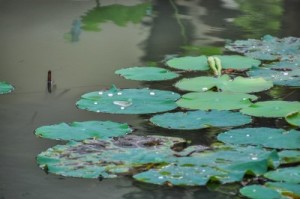 Thai Yoga massage is a tremendous tool to remind us how to create greater life balance and remember the importance not just in doing, but also in receiving too.   Practicing and receiving Thai Yoga Massage is one of the best gifts we can give ourself!
Thai Yoga Massage has ancient roots in holistic healing: including Ayurveda, massage, Buddhist spiritual practice, yoga stretching, gentle twisting, energy work and meditation.
Thai Yoga Massage reveals the meridian, energy lines of the body and restores us back to balance.  Layer by layer, Thai Yoga Massage releases tension, anxiety and depression in our life.  As a result, we have more vital energy and become more confident.  It is performed on a special mat, in comfortable clothes, no oils are used and any can benefit.  Every Thai Yoga Session is unique and incorporates yoga assisted postures with gentle movements.
Thai Yoga Massage creates balance and flow of "chi" or healing energy within the body.  This helps to open areas that are blocked and brings the receiver deeper into balance and harmony for health, happiness and wellness.
Thai Yoga Massage creates a powerful release of stress and tension. Every massage is tailored to your needs and can increase vital energy and well-being.  Thai Yoga Massage also creates a deepening of the connection between mind, body and spirit in both the giver and receiver.  Other benefits include increased blood and lymphatic flow, flexibility and suppleness, relieves pain and soreness, and brings the systems of the body into balance.  As a result, we have more vital energy and become more confident.  It is an outstanding way to promote relaxation and stress reduction.
Try these two Thai Yoga Poses for FUN…!
Have your partner lay completely on their belly and ask them to bring their arms alongside the body.  This exercise is called "Pressing and Pausing on the feet".  Using both of your feet, plant your foot comfortably on the soul of your partners foot, shift the weight from side to side.  Stay on the feet 2-3 minutes and pause.  Then, try "Palming up and down the back of the legs".  Keeping your partner in the same pose, come down to your hands and knees.  Place your palms to your partners calf muscle and press very gently while rocking your body weight gentle back and forward up the leg and down the leg three times. Feel the weight of your whole body come into the hands.  Be careful and do not bring your shoulder over your wrists, to help prevent injury.  Practicing Thai Yoga Massage awakens loving kindness and heightens our sense of connection to one another.
To prepare for Thai Yoga, please wear comfortable clothes and drink plenty of fresh water that day.  As in yoga, you will want to arrive with an empty belly and be prepared for excellent energy and meridian work.
Thai Yoga Massage is 90 minutes and the cost is $80.  To set up your Thai Yoga Massage appointment, please contact Clayton Yoga at 314-630-1677, or info@claytonyoga.com.
Copyright (c) 123RF Stock Photos