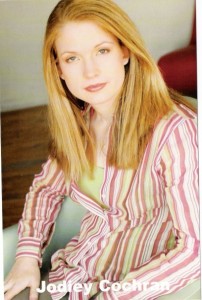 Let's continue our series introducing our yoga instructors serving you at Clayton Yoga Studio!
Jodiey Cochran graduated from our own 200-hour yoga teacher training and since then shares her yoga wisdom every Friday at noon at the studio. Please come and visit her class, you will enjoy her unique style!
What made you consider taking yoga?
I wanted to find a low impact way to get in shape and increase my flexibility.
I experienced a "high on life" feeling from yoga!
How did you fall in love with yoga?
I found changes in myself mentally and physically that I had never seen in any other type of exercise or sport I had tried.
I left classes feeling energized yet peaceful and experiencing more clarity in my perception of my life.
It taught me to accept where I am and know that I don't have to be the super fit/perfect body type to enjoy yoga and its benefits.
It truly is for every one and every body out there.
How does yoga benefit your life?
Yoga benefits my life by introducing me to others who love it just as much as I do!
I now look for the positives in life and have started a gratitude journal. It's amazing how much better your day can be when you remember and acknowledge all of the things and people you are grateful for.
I have been able to let go of perfection and become more playful in my practice.
I know how to play the edge and how to not injure myself when progressing my practice.
What changes have you experienced in your life as a result of yoga practice?
I have learned to honor and respect myself much more than I did previously and have learned to let go of negativity.
I no longer strive for perfection in myself, my practice, or others – only continual improvement.
I crave honesty and genuineness in others, but also desire to consistently demonstrate these qualities myself.
Would you share your favorite yoga tip?
Don't forget to breathe! I never used to care about my breathing and just figured I would work on it later…after I "mastered" the pose. Now I know to meet every challenge with my breath!
You can breathe into a pose to release tension and increase flexibility.
Our breath is one of the most powerful, yet often forgotten, tools in our yoga practice.