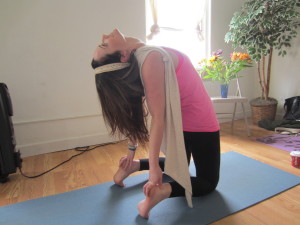 Since 2003, Clayton Yoga offers up friendly, personal and very popular yoga classes. Clayton Yoga instructors are friendly, approachable and down to earth.
Every teacher that teaches at Clayton Yoga has gone through the same 200 hour Yoga Alliance certified Teacher Training school.
Our all level style yoga is geared for both beginners as well as advanced students because the focus of yoga is about equanimity of mind.  Rather than trying to become the most flexible body or holding the posture for the longest amount of time, the true aim of yoga is stilling the mind and following one's inner rapture or joy!…
Yoga is not a magic bullet but considered a slow medicine, and something which works best when practiced over time.
We believe everyone from age 8 to 80 can do yoga.
Please give yourself 8-10 yoga classes before finally deciding whether or not you enjoy the practice.
For a schedule of our current classes, please click here: http://claytonyoga.com/class-schedule/  If you are interested in purchasing a class card online, please click through to our secure shopping cart.
We look forward to expanding our yoga class schedule this year and meeting you at our yoga studio…
Namaste!
Michelle Maue and the Clayton Yoga Team