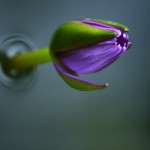 The next local Yoga Teacher Training course begins September 15th and 16th and our Laluna Training Course begins June 1st-15th, 2012.
How would you like to practice tools for finding your inner mojo and loving and living life more deeply!
Our long teacher training days provide us with continuous loving good energy.  We start to soothe our nervous system and establish a meditation of loving kindness.  Through challenging postures and discussion, we support and inspire new growth and empowerment.  Following our spirit and expressing our love for life begins to feel more and more like our true home.  Just as the sun glimmers across the top of the ocean that surrounds our land, our mind gives us to explore the paradise within ourselves.  To find the richness of our own inner landscape and find that the loving, good energy there, what could be a better gift?
In our own everyday life, it is easy to get lost in the routine, find ourselves shuffling back and forth daily grind. Yoga has taught me that the challenges we face whether we are being too tough on ourselves or too gentle become the greatest teachers in life. We can utilize these loving yoga postures to make lifestyle choices that service our spirit and capture our hearts…
As our teacher training day unfolds, we begin our journey of living deeply and find our own sacred energy.  First we practice yoga sequences, modifications, sanskrit and anatomy.  Following lunch, we allow our body to take complete rest in Yoga Nidra.  We incorporate Thai Yoga Massage every other day which creates a very loving and neutral space for relaxation, cooperation and courage.
In my 14 years of experience as a yoga instructor, one of my favorite things to do is reignite our love for life!  I draw inspiration from watching my students follow their rapture and soul. Yoga is a 5,000 year-old practice that reintegrates the mind, breath, and body, providing each practitioner with an ability to recognize one's own true nature: inner wholeness.  Every yoga class we teach challenges students to witness their inner dialogue, create equanimity and move the body into anatomically challenging and safe sequences that bring about more potential and creative possibilities.
Our training program brings out the best in our students as they begin to feel more at ease, more supportive and at home with each other's learning process.  I have seen countless times, when practicing with this ever abundant energy, how students share their sense of adventure and courage, kindness, friendship, and wisdom with each other.
When you breathe deeply, you begin to feel calm.  When we take time to learn how to practice yoga correctly, we lower our heart rate, blood pressure, improve joint flexibility, greater range of motion, increase our energy and vitality, get a great workout and let go of negativity and stress.   With magic, mystery, intrigue we discover a new found availability to approach life's challenges with greater ease and we grow!
Saint Francis and the Sow
 The bud
stands for all things,
even those things that don't flower,
for everything flowers, from within, of self-blessing;
though sometimes it is necessary
to reteach a thing its loveliness,
and retell it in words and in touch
it is lovely
until it flowers again from within, of self-blessing;
from the hard spininess spike out from the spine
down through the great broken heart
the long, perfect loveliness of sow….
St. Francis And The Sow – by Galway Kinnell
Image:Copyright (c) 123RF Stock Photos