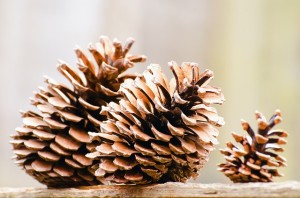 December… a most joyful but also most stressful time of the year. Does it have to be this way? Let's explore a new perspective at looking at the last month of the year!
Your holiday theme?
Have you ever considered to choose a holiday theme? What would you like to experience this season? When you wake up on the first day of 2014 and look back on December – what would make you feel that you had an amazing time?
Would you like to have a family fun filled season? Or would you like to concentrate on self-care? Or rather focus on making the holidays a joyful occasion for others and volunteer locally? Of course there are many themes you can pick and we would like to invite you to just do that!
Take a minute, close your eyes and discover your desired holiday theme!
Make it happen!
Don't stop at deciding on your theme. What happens if you don't plan ahead to take conscious steps to make your theme become reality? You might actually end up more stressed. You know that it would have been possible to have an awesome holiday season but…. In the daily chaos of activity you just forget about making it come true. We don't want this year turn out to be exactly like last year!
Plan on 3-5 simple steps in order to create blessed December weeks. As an example: you might have decided to focus on self-care. Here are a few ideas you can consciously add:
–get a gift for yourself. Buy a new lipstick, book a massage or order a book from your favorite author. No, you don't have to wait for your friends and family to read your mind… just get your dream gift for yourself!
–declare "ME" time. Pick a day or a few hours at least and disappear! Go to a day spa, or at least put a "Do Not Disturb" sign on the bathroom door and pamper yourself.  Enjoy a treatment or two (or more) at the spa or take that bubble bath you are planning on having for the last 12 months.
–outsource some of the work. Cleaning, cooking, wrapping up gifts…. So many projects, so little time. Could you maybe swap meals with a friend? Or pay a neighborhood teenager to wrap your gifts? Would a few hours of deep cleaning done by a cleaning firm help you feel more relaxed? If you can invest some money in getting those chores done for you, why not?
Here is how Clayton Yoga can help you this season to have a joyful time:
–get a gift certificate for a friend or family member (5 class card at $70) and we will gift you with a pampering kit. How could it be easier than this? You give a unique gift to somebody you love and receive our bath-set to enjoy your "me" time. Details are on our Hot News page and at the studio or just call us at 314-630-1677.
–whenever you are feeling edgy and stressed, drop by the studio to take a yoga class. You are guaranteed to leave with a smile on your face and new energy to tackle the next items on your to do list.
See you soon at the studio!