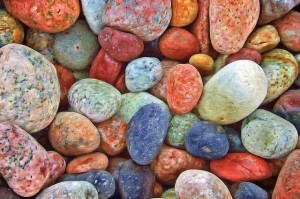 Since 2003, Clayton Yoga offers up friendly, personal one to one service in its very popular yoga teacher training and corporate yoga classes. Clayton Yoga now offers 11 corporate classes weekly and has sold out the last 8 yoga teacher training courses. Our next Yoga Training will take place this Fall, beginning in September.
The main reason we believe our approach is so popular is because we help to provide light to the practical, relevant, and everyday aspect of living your yoga. Rather than encouraging its students to follow a celebrity or a see the teacher as the all-knowing guru, Clayton Yoga's down to earth values maintains the belief that everyone of its students has the same or capacity for practice and understanding of yoga.
Clayton Yoga's Vinyasa Yoga style teacher training empowers students to listen within. Yoga is not a magic bullet but considered a slow medicine, and something which works best when practiced over time. Our teacher training days is dynamic and empowering!  We give you the practice time, the support, the clarity and the right direction to put together great yoga sequences.
From day one, each individual is encouraged to learn how to breathe correctly and share from joy. Clayton Yoga's Vinyasa style empowers you to think holistically and design a unique and singular wellness model that works for you.  Our next Yoga Teacher Training will start September 21st + 22nd, 2013.
Client-centered, small, personal and friendly makes this training great.  Read more here for example from one of our recent yoga graduates beautiful research summary which clearly illustrates the dramatic benefits of yoga for everyday individuals like you and me.
Yoga can make a big difference for trauma survivors

NIH–funded a three-year yoga and trauma study with women who have treatment-resistant complex PTSD. Initial study results revealed that participation in gentle yoga leads to a significant reduction (over 30 percent) in symptoms of posttraumatic stress, including fewer intrusive thoughts and less dissociation from the body. By the end of the study, after only 10 weeks of yoga, several women in the yoga group no longer met diagnostic criteria for PTSD.

Yoga's ability to touch us on every level of our being – physical, mental, emotional, and spiritual – makes it a powerful and effective means for trauma victims to re-inhabit their bodies safely, calm their minds, experience emotions directly, and begin to feel a sense of strength and control.

Yoga directly addresses the fight-or-flight response, which is at the heart of PTSD.  Other studies support the claim that yoga mitigates the fight-or-flight response through a combination of active asanas, pranayama (with particular emphasis on the exhalation), and deep relaxation. Meditation can also help trauma victims to bring their nervous system back into balance.

Source: Dubrovsky, A.(2011). Transcending Trauma. Yoga International.
A regular yoga practice helps alleviate symptoms of PTSD including anger, anxiety, depression, guilt and paranoia. While we can't predict what the future will bring or change the past, we can learn to care deeply about ourselves.
If you are interested in signing up for one of our yoga teacher trainings, please see a list of available course dates here : http://claytonyoga.com/yoga-teacher-training-dates/.
Namaste!