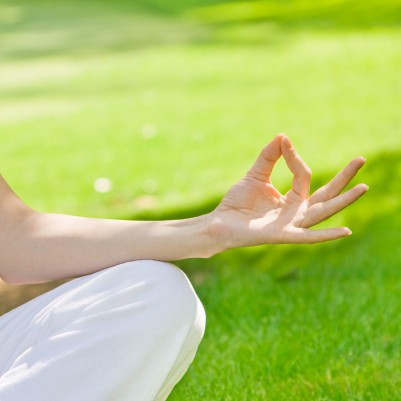 Please enjoy this short excerpt from my new book "Tantra Living, A Yogini's Guide to Happiness".
"As a yoga teacher training other yoga teachers, I value student's self-determination.   In order to stay true to the practice of joyous, authenticity and transformation, each of us must be able to tend to, touch and transform our suffering.   When try to hasten, force or push our life to unfold, it is like asking the rose in your front garden to bloom today.
Instead, what we must do is to tend to the soil, add the vital nutrients, give it space, sun and water.  The real authentic voice or calling is in us all, it is the quiet, higher self that reassures us to take our time and to stay open, and to honor our stuck areas.  sticky spots. and go to the beat of their own drum that makes this process joyous, authentic and transformational.  It is the student's unique differences and their willingness to run their own race that make for a most interesting life.
The aim in yoga is to create a goodness of fit between teacher and student.  It is by respecting the students own pace and self-determination that transformation takes place more easily.   It is then that students begin to see past the illusion of the perfect pose and learn to have that faith again on what's deep inside. If there are comfort zones that students are not ready to challenge, we must be patient, respect their boundaries, provide greater support and trust.
Go to the silence, the revery, the present moment to refill your cup.  When we overthink, we rob ourself of our stregnth, we get sucked into the drama around us and feel as if our very being lacks the vitality and happiness we are seeking.
The world is globalizing quickly and no longer is the pure model of competition advantageous.  We have all what we need.  We create a harmonious environment.   Dean Ornish says, "real power is not given to us or even created; real power is realized.  It comes from realizing an inner sense of peace, self-worth and happiness.
Systems are now moving toward cooperation as we focus on more strength based energy creating models. "When the basis for your actions is inner alignment with the present moment, your actions become empowered by the intelligence of life itself" Eckhart Tolle.  It is as if the language of the universe is calling you itself to let your ego yield and celebrate spirit and dance to the rapture, beauty and delight in this life as it is.  Our inner loveliness can unfold.  Now that you are protected, and take the action steps required to tend to your day, with an inner glow that all good is coming.  Enjoy, embrace and honor every step."
Would you like to read more? Buy my book here!
Image: Copyright (c) 123RF Stock Photos